Business News & Articles
Introducing fibre optic into your office and to your home!
Plastic Optical Fibre or Polymer Optic Fibre (POF)

A multimedia network for audio, video and data access needs a stable connection. The homefibre system is a modular concept based on polymer optical fibre (POF). According to your requirements, different devices like TV-sets, PC's, digital video-recorder, etc. can be integrated as well as different interface standards (e.g. USB, WLAN, Ethernet, 1394,…). This will offer you always a state of the art network technology. The active modules for different transmission standards can be plugged into the optical wall socket according to your technical requirements. The complete homefibre system enables you to implement wireless modules, Ethernet, 1394 or USB-interfaces simply into your home- or small office network. Using the homefibre system with plastic optical fibre each private households can afford such an optical network infrastructure.
The advantages of the homefibre concept are:
easy installation
100% secure line and stable signal transmission
Absolutely transmission free, no electro smog
Manifold installable for retrofitting and new constructions
Easy to install
The POF-cable will be passed into the existing electrical duct system. This method promises cost savings, less installation efforts and offers a maximum in security and efficiency. A secure high-speed data connection can be realised with every network data socket in your home or small office in no time. This can be done also by do-it-yourself with a set of media converters and POF cable.
Top 10 Reasons to choose the homefibre system
Garden Hose Connectivity: Can be installed by a professional or do-it-yourself installer using basic tools and inexpensive plastic connectors.

Single Outlet for All Media/Data: The homefibre conecpt simplifies all media and data to a single wall outlet and a single duplex supply cable.

Simple Design:Ideal for architects and office/home designers as one cable supplies all media needs. Point-to-point links currently are 30m for 250Mbps and 70m for 100Mbps with support for low- cost repeaters that extend links and daisy chains from room to room.

High Bandwidth

Triple Play Services: Ensures a stable video performance of IP-TV.

HDTV/Video Streaming: Perfect medium to stream video or HDTV from a home gateway or central video home server to several rooms.

Media Center Connectivity: Easy to connect the home office PC with the TV-client in the living room.

Multi-Room Audio Systems: Just right for Multi-Room Audio Systems based on IP or IEE1394 POF.

Analog Audio & Video: Already used for analog video surveillance systems.

Cost effective: POF, connectors, and fiber optic transceivers are low-cost consumer parts. Ideal for installers who save on cable costs and install and testing time, and reduce workplace risks by using a safe, easy to use, and easy to transport material.
Click here for POF reference on Wikipedia
---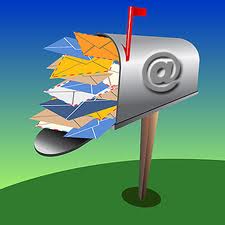 Transfer your business's email hosting to Google
Why would you consider cloud based computing like Google Mail for your business?
The reasons are numerous, but top ones that come to mind are that it is very convenient and accessable from everywhere, fast, user friendly, secure, with excellent defence against data loss, virus problems and spam.
Google Mail takes quite a different approach than other systems. The basic concept is simple and gives you full functionality from an easy to use webmail interface while allowing access through other popular mail programs such as Thunderbird, Outlook, Apple's Ipad & Iphone, and naturally Google Android. Your mail can be accessed from your home, office, mobile phone, while overseas, anywhere. Since that it's based on the concept of cloud computing, you are no longer tied down to a single computer, but so long as you have internet access then you have access to your data. Your mailbox data can be synchronised between all your devices so that you will have one central mailbox that is accessable from anywhere. Basic features such as contacts and calendar synchronisation is easily done on to smart phones, laptops, and email clients without needing to connect any cables between your device and your computer.
Keeping your email organised is made simple through the Google labelling system. You can tag an email with multiple labels. For example, an email from your accountant with tax information could be labelled as "Corporate Taxes", "Accountant" and "Pending". Gone is the restriction of having to choose only one file folder to which you move an email. Google search is also built in to the email system, it makes your life much easier when searching for a lost mail.
The mailbox size is also quite convenient as it offers a massive 7.5Gb of storage space for the free version of the mailbox. Paid users can benefit from mailboxes of 25Gb each.
Google's anti-virus checking is also performed away from your computer. All attachments are checked at the Google server for viruses and, if infected, flagged/moved to SPAM right away. No infected e-mail ever arrives on your computer's hard drive.
The benefits of Google mail are quite high and continuous development means that they keep increasing. The changeover to Google does not require that you change your email address to @gmail.com, your entire domain can be migrated to google so that you can retain your email address while transferring your hosting to Google's servers.
How do i get Gmail?
You need a Google Account, so sign up for a Google Account and get your GMail at http://mail.google.com/mail/. Having a Google Account allows you to access many other free tools Google provides such as Google Documents and Google Calendar.
---
Why Should You Have Antivirus Software?
Antivirus software may be the most important software you'll ever install on your computer. It has become a must-have tool for any computer user since not only do you have the threat of actual viruses, but worms, Trojans and spyware as well. A user freely surfing the web can easily contract a malware infection without even knowing it. Viruses, worms, and the like often perform malicious acts, such as deleting files, accessing personal data, or using your computer to attack other computers. These attacks are attempts to disrupt the operation of your computer and, in some cases, render it slow and even useless.
---
Tip of the month
How to keep your kids safe online.
If you are a parent, then you know that there are websites that you do not want your children to visit.
Whilst no online parental or browsing filtering software system is 100% effective, having a reliable package installed always helps.
However, nothing will replace your supervision. Our tips are simple but effective solutions that will help you:
1. Always place your young kids' PCs within your sight.
2. If they are in their own rooms, keep their doors open.
3. Check who their online friends are, how old they are and ASK if you are suspicious of unfamiliar names.
4. Talk to your children openly about the risk of chat, like that of being asked to meet up with strangers - which should be forbidden.
We are not after promoting paranoia but it is always better to be safe than sorry. The internet is a great source of knowledge and fun for your young children. Your attention can definitely help keeping it that way!
---
Google Instant Search

The importance of internet search engines today is fundamental. There is a raging war out on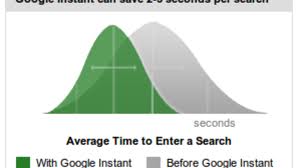 the World Wide Web with search engine suppliers competing between themselves on who is going to be the best. And let's face it, being the best is paramount to business, especially when the potential clients are coming from all over the world resulting in attracting millions of visits every day.
Google is one of the top notch websites of the moment. Its simplicity in loading up a mostly empty page with one major purpose – to search. And search it does, with so many users having Google as their home page and as their default search provider. Doubtless this search engine is very popular and whoever designs a webpage today designs it to be not just SEO friendly but particularly Google friendly.
So what happens when Google's search engine actually gets better?
The latest amazing feature released from Google during the month of September 2010 is called Google Instant. The company has placed a huge effort on this latest technology where the current search concept is replaced by a new one. The current search is based upon typing in what you need and pressing search or enter. Then we wait for a few milliseconds for the page to load and select a result. If the result is not what was needed, then the search can be refined (with the assistance of Google's suggestions) and wait for the page to load again.
The new concept with Google instant is astonishingly faster – and in my opinion - better. As soon as the text in the search is changed the page will automatically change to show the search results. So there is no need to wait anymore for search results to load, as soon as the query changes by a single character, then the search results are instantly updated. By instantly it means that on a regular internet connection the results take mere fractions of a second to change. This concept is based upon the fact that most people ENGINE relatively slow (typically taking 300 milliseconds between keystrokes) and read ten times faster (only 30 milliseconds). This system combined with search predictions and suggestions have resulted in search times being improved by 2 – 5 seconds.
Obviously the effort from Google was considerable in order to make such an achievement. The initial reports show that on the first days of trial, the server requirements at Google were almost 20 times the average, but with more optimisation the engineers are confident that this shall eventually be reduced to an additional three times over the existing workload.
One last thought on the subject – this new way of tackling searches is going to be yet another huge challenge on SEO optimisation. As an example, simply pressing A will be a big competition between Amazon and Apple on who will be first on the list of suggestions and instant result.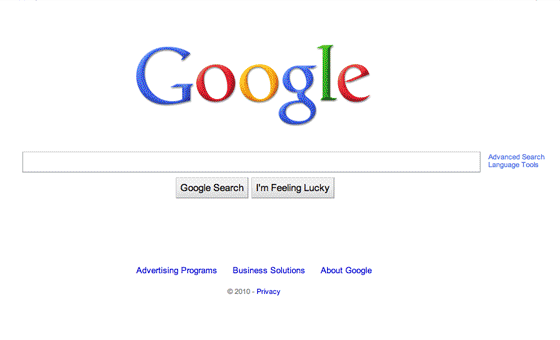 ------------------------------------------------------------------------------------------------------------------------------------------------------------------------------------------------