PC Doctors Malta - Testimonials
Client Testimonials
"Hi Wayne!
Got my PC up and running and couldn't possibly be more happy! It runs like a beast, was set up in under half an hour and it works absolutely perfect with the speakers, headset, keyboard and mouse that I had in use.
Absolute top service and a top shelf product, I'll be sure to refer anyone I know in need of PC/Hardware that you are the man to contact!
Thanks man!"
Herman - Gzira (Private PC Owner)
"PC Doctors have a very interesting and most useful set up, where they even for privates comes to the individual address and arrange to amend any PC not working properly. I had such an incident and called Jonathan. I was able to make an immediate meeting where Jonathan arrived and fixed the PC at my apartment. Jonathan did indeed demonstrate ecellent skills beyond the normality and the service even included very good advise and suggestions on choice of virus programme in order to update my PC to be best in class. Post-meeting, Jonathan even arranged for expert advice on the remote by both phone and through the TeamViewer programme. For me, PC Doctors represent a level of presence and top-expertice that I can fully recommend and a pricing I find very reasonable and affordable for private repairs – even in your own home! Amazing! I will definetely use PC Doctors again and again, when in need."
Flemming Lippert, San Giljan (private PC owner)


"PC Doctors have been servicing our firm for the last five years. During this period, Wayne and Jonathan have showed their utmost professionalism and their understanding of what our needs are as an Audit and Advisory firm. They have not only revamped our IT infrastructure but also contributed in optimising our current resources to make our operations more efficient and effective. We are very satisfied with their work, and do consider them as one of our business partners contributing to our firm's successes."
Peter Griffiths, Managing & Tax PArtner
Griffiths & Associates Certified Public Accountants
---

Over the past 6 years that our company has been using the services of PC Doctors, both Jonathan and Wayne have proved to be competent and reliable in meeting our IT requirements in an efficient, professional and timely manner. PC Doctors have been instrumental in implementing and maintaining the smooth running of our network. I believe that this working relationship will continue to prosper and in the coming years our company will benefit more from the proficiency and expertise of PC Doctors.
Noel Abela, Finance Director
X-Treme Co. Ltd.
X-Treme Co Ltd. incorporates the Franks' perfumery outlets.
---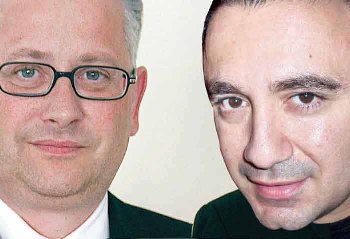 Uwe Schoenfeld and Ray de Bono, Dmax Directors.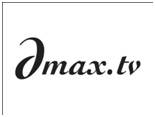 We have been using PC Doctors since they first started and we can say that we found their support efficient, reliable and cost-effective. We commend them for their professionalism and genuine business drive.
Uwe Schoenfeld and Ray de Bono.
Dmax is branding & IT development firm, with products such as

www.dmaxepaper

.com, the email marketing & CRM tool, Dmaxim-CMS and expertise in BaaN ERP system. Whilst it serves a myriad of local public and private entities Dmax is mainly an export oriented business with over 50% of its sales going to international clients.